Red Line-equipped Top Fuel racer Steve Torrence left the competition in the dust on July 8th as the NHRA returned to Epping, New Hampshire for the New England Nationals. Torrence's victory at the historic New England Dragway marks his 5th of the season, bringing him to a championship leading 1,086 points.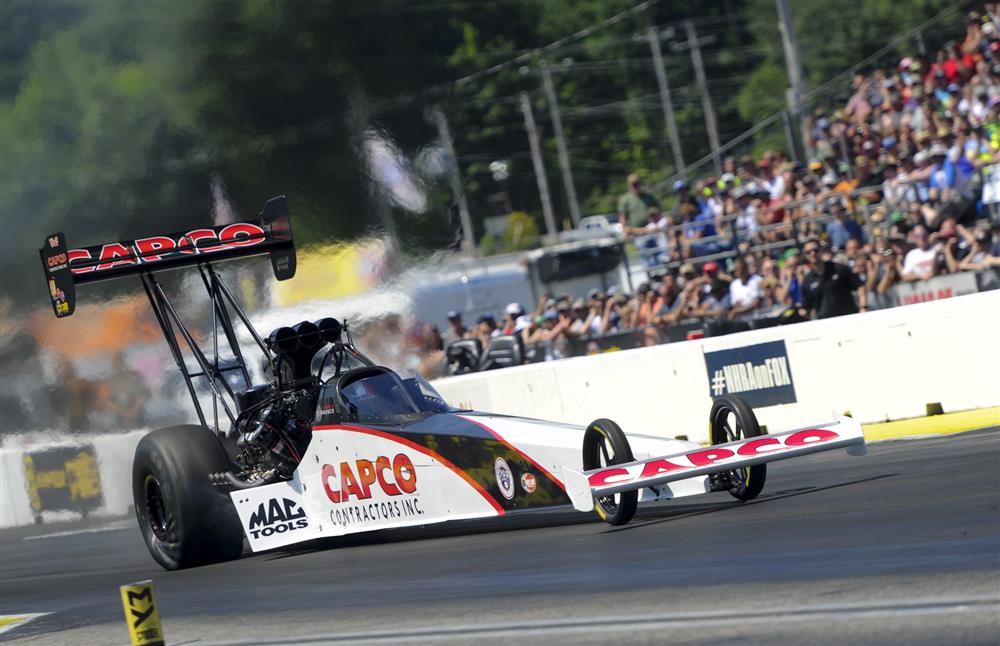 Crew chief Richard Hogan's experience dialed in an engine tune that had Torrence consistently quick all weekend. On Sunday, Torrence ran the quickest time in the first session, a 3.843-second sprint down the drag strip. With track temperature cresting 135 degrees, the Capco Contractor's Red Line-equipped dragster and Torrence's improved reaction were victorious over Antron Brown.


"With the changing track prep we're trying to adapt and I think Richard [Hogan] and Bobby [Lagana, co-crew chiefs] did an excellent job" said Torrence. "We just had to go back in the archives and back it down to go down these race tracks. They've done an unbelievable job and give me a race car that went down the track every time and was low for every session today."


The next round of NHRA Top Fuel racing will be at the Dodge Mile-High Nationals in Denver, Colorado July 20th-22nd.