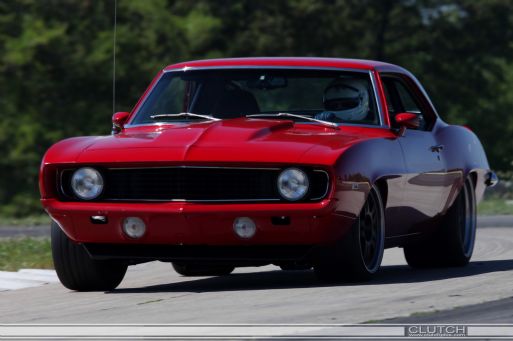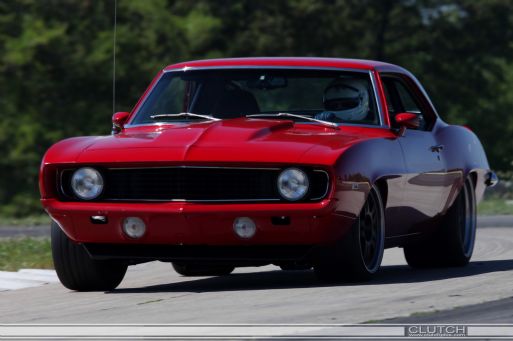 For more than 15 years, Mark Stielow has relied on Red Line products for all of his famed project Camaros. For this supercharged 7.0L LS9-powered example, it's never been more important since its the fastest one yet. Red Line motor oils and gear oils have taken Mark to every Pro Touring title he's attempted, including the Sony PlayStation Gran Turismo Best of Show Award (for which he'll be in the game!), the Optima Ultimate Street Car Invitational, and the Holley LS Fest Grand Champion Award. The stats prove his point: 0-60 mph in 3.29 seconds, 0-100 mph in 7.26 seconds , 1/4 mile 10.91 sec. @ 130 mph, braking 
60-0 107.4' & 2.5 sec, 
0-60-0 with best 6.84, 0-87-0 in 8.0 seconds

 and 1.03g recorded on the skid pad! Stielow built this car in his own garage, utilizing a DSE front sub-frame with remote reservoir shock monotube shocks, sub-frame connectors, Quadra Link rear suspension with DSE's sway bar and mini tub kit. Incorporation of giant rubber is a huge part of its gripping success, with 18X10 Forgeline wheels and 275/35R18 Goodyear Eagle F1 Supercar G up front, and 19X12 with 325/30R19s on the rear. Brembo's GT Big Brake Kit with 6 piston calipers and fully-operational ABS system on board. Mark relies on Red Line's 5W30 motor oil, staying with that factory viscosity to eliminate windage issues associated with high-revving LS engines. The D&D-built T-56 runs on Red Line D4 ATF and the Currie 9-inch diff with a Torsen True-Trac runs on Red Line 75W90 GL-5. With fit and finish of an OEM road car and performance of a race car, this muscle car is on top of a short list for coolest cars on the planet.