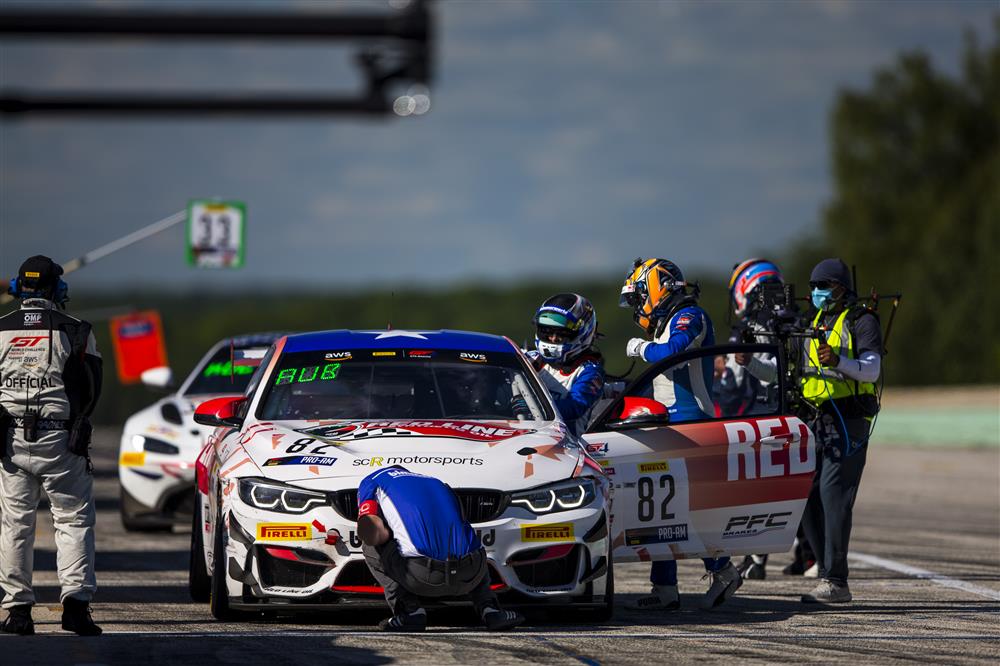 The BimmerWorld Racing team already knew before even turning a wheel on track that this was going to be a challenging weekend.  Taking on 6 races total with 3 different cars across 2 different series means a LOT of on-track time and against some of the best competition in the business.  Heading into Road America for this next round of races James Clay and his #36 OPTIMA Batteries M240iR had gained some valuable points towards the overall championship leaving Sonoma, but was still just shy of 1st.  Trailing by only 7 points every race becomes more important than the last as the season is now more than half over.
Thankfully for James the weekend went extremely well winning on Friday, winning on Saturday, and finishing 2nd Sunday after a non-stop back and forth battle with Toby Grahovec.  His Pörq Snacks M240iR was blazingly fast and dominant all weekend long giving him the ability to pick and choose where to pass while using up every inch of track thanks to his PFC Brakes package.  James collected some serious hardware this weekend and heads to the next round in 1st place overall and a little points cushion from his back to back wins.
Chandler Hull and his #94 TAC Energy M240iR were full of surprises all weekend.  In Fridays race he worked hard all race long to claw his way to the front from his starting position of P9.  Towards the end he made a late charge which brought him just shy of a podium spot to P4, an amazing drive to watch!  Chandler took Friday's momentum and turned it up a notch for Saturday.  Sitting back in P3 for the last bit of the race, a move coming onto the front straight while taking the white flag allowed him to jump up to P2 right behind fellow teammate James Clay's bumper.  A BimmerWorld 1-2 Podium for Saturday!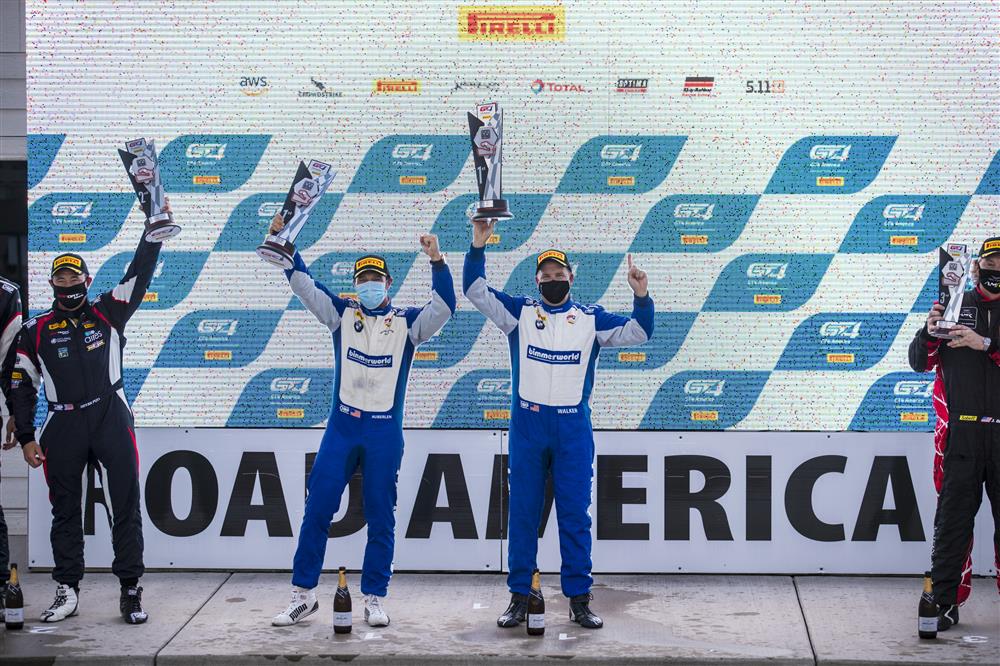 The Red Line Oil M4 GT4 of Bill Auberlen and James Walker Jr. came out the gate strong setting fastest time in practice, but a slight brush with the wall at the kink set the BWR team scrambling to fix before Friday's race - and fix it they did.  This duo came from a starting position of P18 to take the overall win.  In the post-race interviews Bill Auberlen mentioned that the car was fantastic before the incident with the wall - but the team got everything fixed and delivered him an even better car for the race!  Saturday they made up just as much ground throughout the race and took the checkered in 2nd place.  Sunday was a little more of a struggle, but still ended up with a solid Top 10.
This 6 race weekend was brutal, but BimmerWorld Racing heads home after grabbing some important championship points and will carry this momentum to the next event - Circuit of the Americas on Sept 17-20.