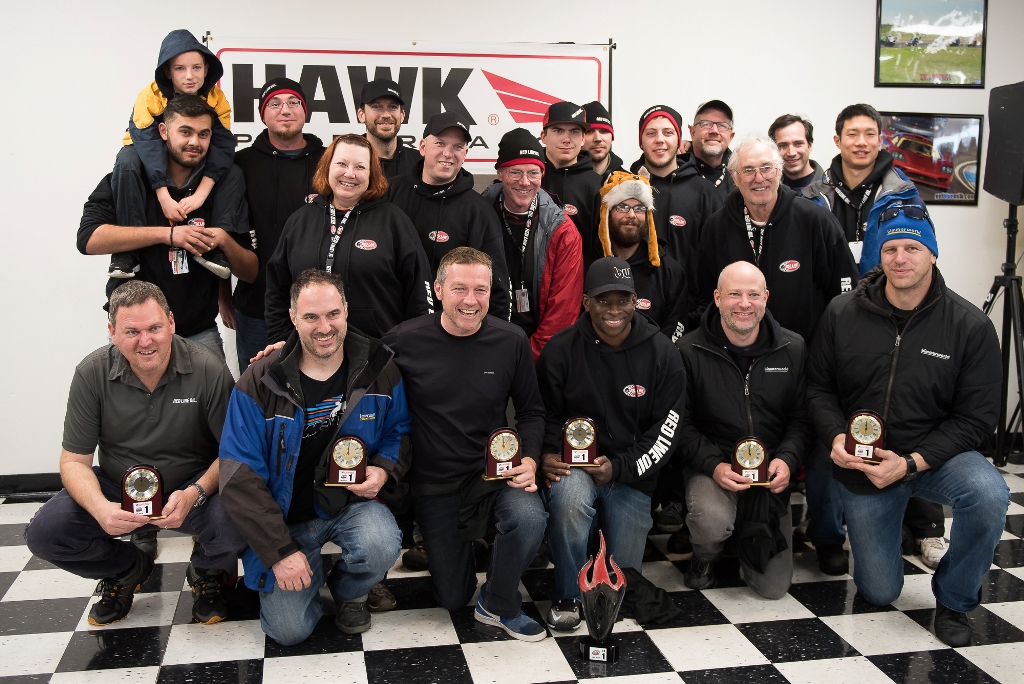 Benicia, Calif. (December, 2015) – After 25 grueling hours of competition, the Red Line Oil-equipped El Diablo/BimmerWorld BMW E46 325i took the EO-class win at one of the world's longest endurance road races, NASA's 25 Hours of Thunderhill.
Rain was the story for most of the event, but at the end of it all, the six-driver team of team owner Lance Boicelli , BimmerWorld owner and IMSA-series regular James Clay, event veterans James Colborn, Red Line president Cameron Evans, Charlie Postins and Dale Sievwright, worked together to finish with a 14-lap class lead. The entry was an ex-SCCA World Challenge racer from BimmerWorld, last raced professionally nearly 10 years prior, now powered by an S54 BMW M3 engine, plus updated PFC brakes and MCS shocks.
"We're ecstatic to take the class win this year, especially given the car's history and the grassroots-nature of its recent update. Lance re-built the car in his barn!" said Cameron Evans. "This is a massive event with many of the country's top drivers and teams, but our race had zero penalties, a quick pace, and the right decisions for the conditions. Lance brought together a great volunteer team for his third 25-Hour win, but winning at this event was a first-time experience for many of us. Hoosier Racing Tires also deserve special recognition for this win, as we had phenomenal grip in the wet and dry."

The EO category is vastly competitive, with Nissan 370Z and Mazda Global MX-5 Cup cars entered by factory-supported teams, as well as top privateer entries with BMWs of varying build styles. The class particularly features the hottest aftermarket engine swaps and tuning accessories, representing the thriving automotive aftermarket industry.
To replay the live in-car video feeds from the Red Line Ustream Channel, visit redlineoil.com.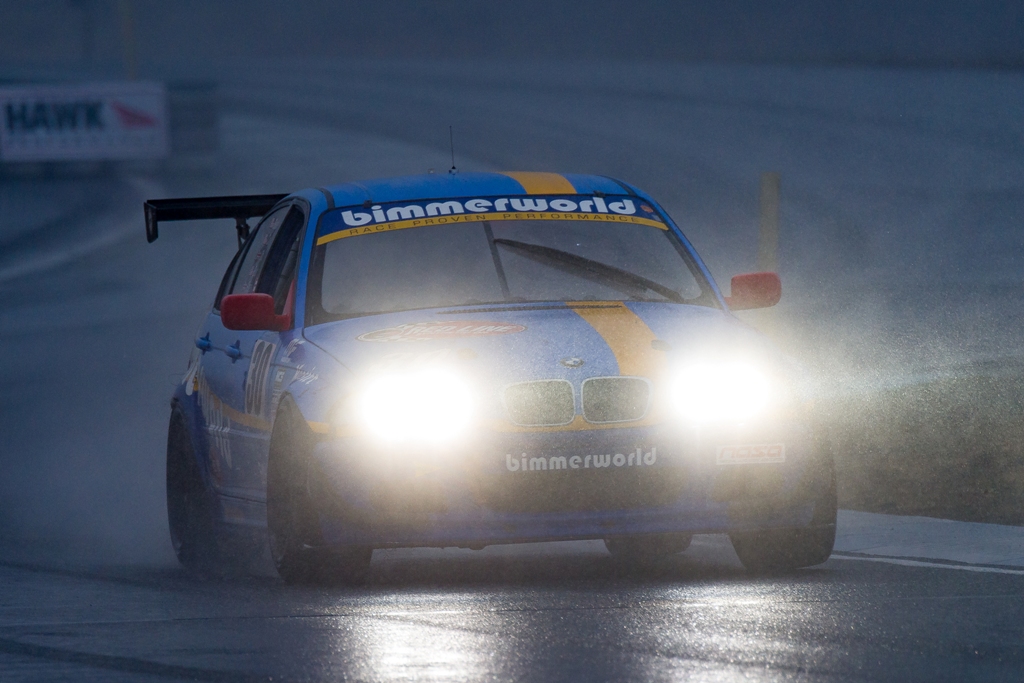 Photography By: Doug Berger