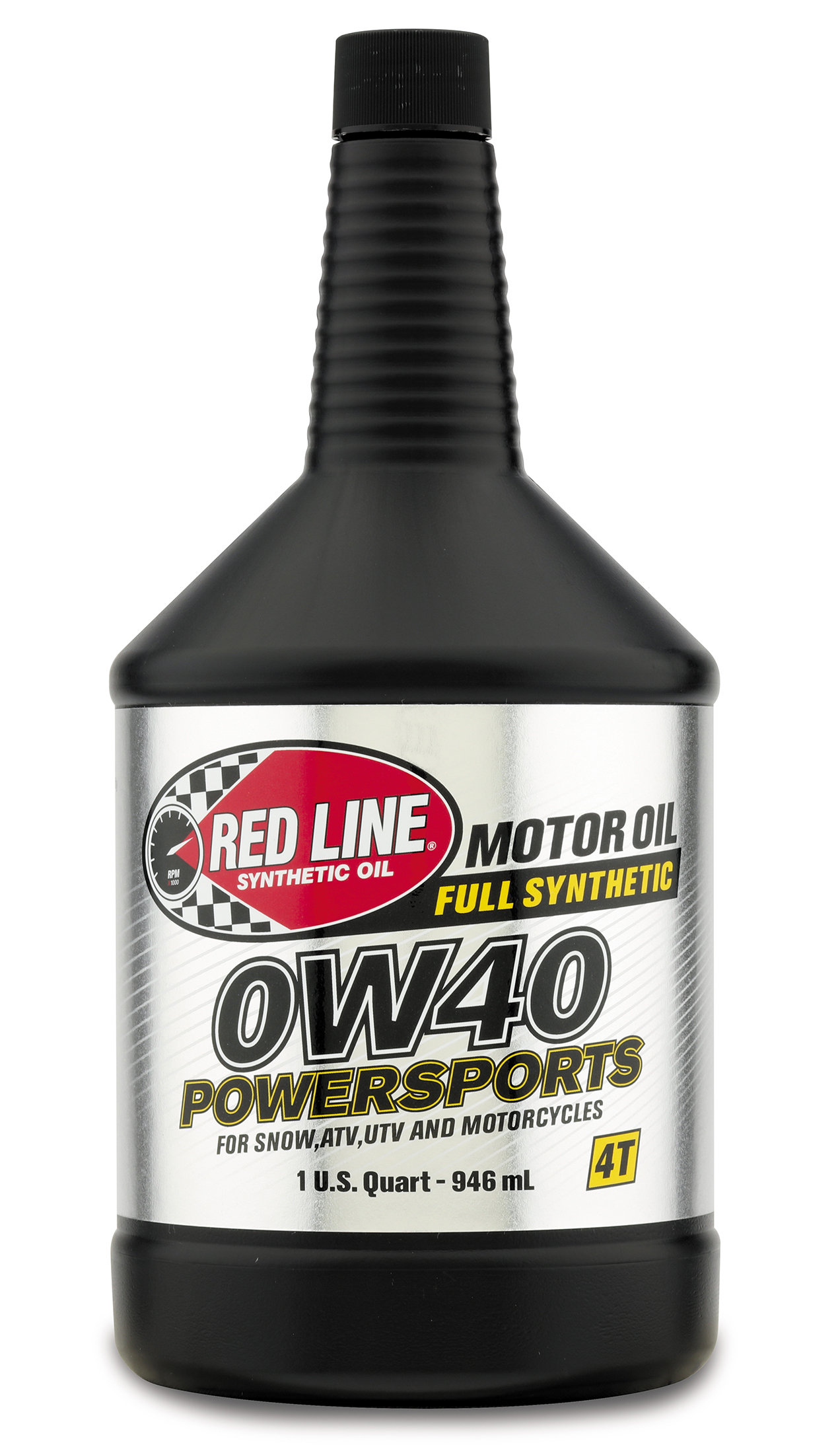 Benicia, Calif. (February, 2017) – Based on our work with the powersports industry's best tuners, engine builders and race teams, Red Line now offers 0W40 Powersports motor oil specifically engineered for the latest high-revving four-stroke motocross bikes, snowmobiles and ATVs, Sportbikes, and Side by Sides.
Red Line 0W40 for Powersports is designed for use in applications that are exposed to colder temperatures and require a lubricant that assists with cold starts yet offers all of the protection Red Line customers expect.
Red Line's 0W40 motor oil is available in quarts for $14.95 (PN 42204) from Red Line Oil dealers nationwide, REDLINEOIL.COM and through Powersports distributors like Tucker Rocky and Western Power Sports. To find a dealer or order online, log onto
www.redlineoil.com
. Contact: Red Line Synthetic Oil, 6100 Egret Court, Benicia CA, 94510, (800) 624-7958.